Can someone recommend a CBD product that I don't need to smoke for my knee pain and energy?
OK guys I am new to this whole CBD community and purchased this gummies as they were recommended by the sales person at the shop I went to. I have knee pains due to running and soccer injuries/surgeries. I took one gummy as recommended, I was soooo freaking sick, felt high as hell, I was throwing up and just felt awful. Not a great experience at all. I dont like to smoke anything either so can someone please give me some guidance as what I should try? I want something that will ease my pain and maybe give some energy as my job is very demanding physically.
Samuel Njoroge
Thursday, June 03, 2021
CBD, a non-psychoactive compound, is available in different forms ranging from tinctures, oils, creams, gummies, etc. Each of these forms has specific bioavailability, and it's important you consider it before purchasing a CBD product.
One of the recommended CBD products is CBD oil. This product may be consumed in two ways: orally and sublingually. Combining these two ways may ensure that you fully utilize its therapeutic properties, manage your knee pain, and improve your energy levels.
One of the brands you might consider Charlotte's Web CBD oil. It's a full-spectrum oil available in different flavors, making it easier for you to choose your favorite. Go through the provided lab results to understand the THC content (should be less than 0.2%).
Talk to your physician to learn about any probable side effects and drug interactions.
More From Articles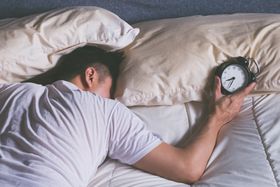 Can't find what you're looking for?