If you are reading this article to search for ways to calm down and relieve stress, you have come to the right place. Mental stress can manifest in physical symptoms and cause long-term health problems.
Therefore, you must nip it in the bud. We all know how beneficial a massage is for our physical and mental well-being. That is why most of us rush to the spa or a masseuse whenever we feel like the tension is building up.
Your masseuse will lathe your body with herbal oils which have the essential minerals. These minerals help to soothe your muscles and calm your mind, leaving you feeling refreshed. But, the effect lasts for a limited time, and most of us can't visit a masseuse every few days.
Therefore, we suggest allowing CBD massage oil into your life and seeing what difference it makes. Let's dive into what CBD oil is and what its benefits are. Lastly, we will also tell you how to take CBD oil. Let's dive in!
Use Code: MYQUIZ for 15% OFF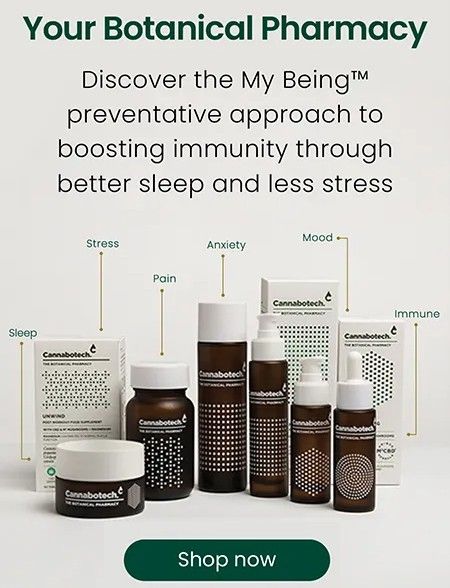 Use Code: MYQUIZ for 15% OFF

What is CBD Oil?
For the uninitiated among you, CBD is a cannabinoid compound derived from the hemp plant. CBD has no psychoactive tendencies, unlike THC, the major cannabinoid found in the cannabis plant. CBD oil has shown positive results against symptoms of stress, anxiety, and depression without causing users to get "high."
You will find many wellness products in the market with CBD oil infused. They come in tinctures, creams, gummies, and massage oils. These CBD products can help reduce your anxiety and relieve your stress. But CBD massage oils are different compared to other CBD products. They can penetrate deep inside your muscles and reduce inflammation in that area.
 When buying CBD massage oil, you must be extra careful and thoroughly research the product and retailer. This is so because the FDA does not regulate any CBD products, making it highly likely that the product you buy is of low quality. To be assured of the product's potency, check if your brand has undergone third-party lab testing. These tests will tell you if your CBD oil is pure or contains impurities such as metal particles, chemical solvents, pesticides, and microbes.
What is CBD Massage?
As the name tells you, a CBD massage uses oils to massage your body parts. By using CBD oil on your skin, you are hydrating your skin, reducing inflammation, and promoting relaxation in your muscles and joints. CBD massages can be enjoyed in a massage parlor using CBD oils or at home.
When you apply CBD oil to your skin, it is absorbed into your bloodstream. After that, CBD interacts with your body's endocannabinoid system and mitigates the accumulated stress.
 Moreover, CBD oils have anti-inflammatory properties. Hence massaging your sole muscles with it will reduce the pain in the target area. Use a CBD oil that is labeled "whole hemp-extracted oil." This kind of oil is extracted from the whole plant and will generally be more potent than CBD isolates that only have CBD molecules.
 Many users swear by CBD massage oils and report that they have proved more effective than the analgesics they have been taking for years. The topical application of CBD has so far shown no side effects. Do not rush in for a shower after massaging yourself with CBD oils. Let the ingredient remain on your skin, giving it time to be absorbed into the bloodstream.
Benefits of CBD Massage Oil
 People who look for how to take CBD oil also search for its benefits. There are many benefits of CBD massage oil, some of which are mentioned below:
●     CBD interacts with the Endocannabinoid System
 The Endocannabinoid System in your body regulates major functions, such as memory, sleep, mood, hunger, and pain. Cannabinoids like CBD interact with the ECS to send signals to the cells that moderate these functions. When you apply CBD oils, it is absorbed by your skin. The CBD then reaches your bloodstream, circulating until it finds the cannabinoid receptors. Then they bind with these receptors and activate the various health benefits of the substance. 
●     Reduces tension
 A massage therapy that uses CBD oil will relieve tension both in the body and mind. This is because CBD oils have the power to relax your muscles. Moreover, when it enters the endocannabinoid system, it can reduce the pain you feel.
●     Reduces stress
 If you often feel stressed, a CBD oil massage can help you. This substance is the best natural remedy for anxiety and stress relief. Massaging on your skin can soothe your body and destress your mind.
●     Improves skin conditions
 CBD is great for moisturising your skin and keeping it supple. If you suffer from skin conditions, such as eczema, psoriasis, acne, or dry skin, CBD can be a great remedy.
●     Enhances your mood
A body massage will typically put anyone in a good mood. But, with CBD massages, the effects last for a long time. CBD oil improves the experience by ridding you of all stressful thoughts.
How to Take CBD Oil?
Infographics Design by DealsPlanet, a Voucher Code Website
If you do not know how to take CBD oil, there are several ways to consume it.
●     As a tincture
 You use a dropper to pour CBD oil directly into your mouth in this form. If you pour it under your tongue, it will be absorbed into your bloodstream quicker.
●     As a capsule
 You can easily find soft gel capsules containing CBD oils. You can swallow it with water and wait for thirty minutes to experience its effects.
●     As a vape
 Vape cartridges with CBD juices are also found, which you can use to inhale CBD into your lungs.
●     As edibles
Sweet gummies with CBD oils in the middle have become very popular among cannabis consumers. You must store these gummies in a cool and dry place, or it can get spoiled.
●     As a topical
Ointments and creams with CBD for over-the-skin application can also be found.
Conclusion
If you suffer from sore muscles and stress, consider CBD oils. They have no side effects when massaged on the skin. Your mind and body will benefit from the inclusion of CBD oils in your daily routine. We have also mentioned how to take CBD oils in this article so that you can draw the full benefits of the substance.