CBD Laws In The UK: What You Need To Know Before You Purchase CBD

By

Staff Writer
Updated September 20, 2023.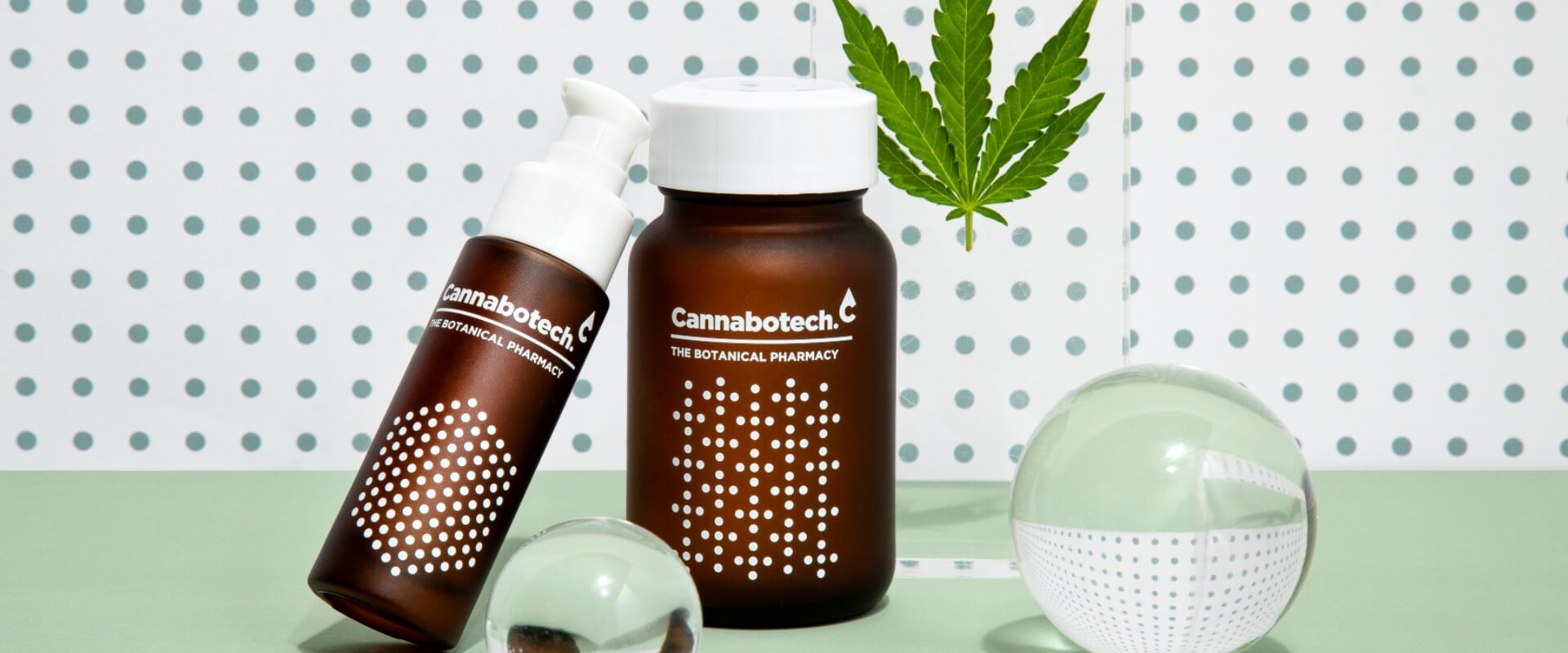 Cannabidiol continues to take the UK by storm. With its health benefits becoming broadly known and acceptance gaining traction, this trajectory is expected to continue. According to the Global Cannabidiol Market Report, this worldwide industry will explode to £9.72 billion by 2028. That's a 21.2% compound annual growth rate. The Brits continuously revise CBD laws in the UK to support this market growth as new information arises.
But marijuana has been illegal here since 1928. As CBD comes from the cannabis plant, questions still remain in the community. You might have several yourself.
For example:
What do CBD laws in the UK actually look like?

Will I risk a positive drug test if I eat an edible?

Does CBD have the same effects as tetrahydrocannabinol (THC)?

Am I breaking the law if I buy, consume or apply CBD oil?
These questions are important to answer. Clarity empowers appropriate action. So in this guide, you'll discover what you should know about CBD laws.
CBD laws: European Union versus Brexit plans
As reported in The Guardian on November 20, 2020, according to EU law CBD is not a narcotic drug. The European Court of Justice came to this determination as CBD "… does not appear to have any psychotropic effect or any harmful effect on human health."
Yet, different countries have different rules, leading to a grey area for controlled substances. This makes imports and exports tricky because red tape is ample and the rules are in flux.
The United Nations, WHO, EU and the USA appear to be modifying their CBD laws. This is sensible given the benefits that this incredible, safe compound can deliver. Now, post-Brexit UK plans to follow suit.
Here's what you need to know.
CBD Laws in the UK: Is CBD Legal?
Yes, CBD is legal to purchase, possess and use in the UK as long as it has either no THC or a low THC content (under 0.2%), is made using an EU-approved industrial hemp and is marketed in full compliance with existing regulations.
Note: This is only the case for CBD. At Cannabotech, we are sometimes asked if THC oil or cannabis is legal in UK? No, it's not at the time of writing this article.


CBD Classification: How Has the Landscape Changed?
While CBD is safe and non-intoxicating, it has not always been regulated accordingly. For years it was thrown in with THC and cannabis. This historically meant gaining access to CBD was banned under cannabis laws in the UK.
Let's look at its history…
Misuse of drugs act 1971
Cannabis is classified as a Class B controlled drug by the Misuse of Drugs Act 1971. That meant the parliament considered it less harmful than Class A, but more so than Class C drugs.
Misuse of drugs regulations 2002
In 2001, though, a review recommended downgrading the classification of cannabis. The advisory council tasked with this investigation concluded that "The classification of Cannabis as a Class B drug was disproportionate both in relation to its inherent toxicity and to that of other Class B substances."
Home office licensing for CBD production
But all cannabis isn't created equal. The Home Office differentiates between cannabis cultivars with a high or low THC level. Then license accordingly.
Gov.Uk states that licences can be issued to grow plants with low THC content for the "production of hemp fibre for industrial purposes or the obtaining of seeds which are then pressed for their oil."
Licences only allow for the use of non-controlled parts of the plant for defined commercial purposes.

Stock must be grown from approved seeds only; ones that contain 0.2% or less THC content.
Note: The 0.2% THC is the maximum to remain within the legal limit. By seeking products manufactured by UK-regulation approved, you ensure you stay legal and safe. We adhere to all CBD laws in the UK so you can gain access to premium products, worry-free.
World Health Organisation (WHO)
Presented in 2018, WHO's CANNABIDIOL (CBD) Critical Review Report made statements based on the best available evidence. While this doesn't impact CBD laws, the findings are important. These include:
CBD does not exhibit any potential for abuse or dependence

CBD is well tolerated

CBD displays a good safety profile

There is no evidence of "any public health-related problems associated with the use of pure CBD"
Regulatory Status and Rules Related to CBD Products Sold in UK
CBD is safe, well-tolerated, and non-addictive.
It's not surprising that the Home Office has said, "CBD as an isolated substance, in its pure form, would not be controlled under the MDA 1971 / MDR 2001." In short, CBD UK law states this compound is legal.
But extracting this compound in isolation is not easy. That's why CBD laws aren't as simple as might first seem reasonable.
Tetrahydrocannabinol, as we've mentioned, is a controlled drug.
Since both THC and CBD exist within cannabis, there is a chance of cross-contamination within products. Regardless of intention, THC at levels above 0.2% means a CBD product crosses the threshold into a controlled substance.
As such, CBD manufacturers are required to secure and hold an approved license for their products.
In 2019, CBD extracts were confirmed to have what's called "novel food status." For food businesses that sell CBD products, this certification is the only route to compliance in the UK. As per food, cosmetic producers must be hyper-cautious with THC. In the UK, cosmetic ingredients must contain no controlled substances. In the case of cannabis, that means no THC.
Governing Bodies and Individual Rules
A range of products are available on the market, with each type having particular governing bodies and regulations.
The Medicines and Healthcare products

Regulatory Agency (MHRA)

is responsible for consumables. This includes CBD edibles, tinctures, supplements, and oils– anything consumed. You can find out more information here.

The

Cosmetic Toiletry and Perfumery Association (CTPA)

offer greater insight into CBD-containing cosmetics. You can read more here. The legality of CBD flower and CBD bud in the UK (cosmetics) is a grey area nonetheless. A court ruling subject to interpretation, greater clarification will come with time and further legal challenge.

Then there is the

European Food Safety Authority (EFSA (EU))

and The

UK Food Standards Agency (FSA)

. The EFSA (EU) defines the novel food classification as covering a food "that had not been consumed to a significant degree by humans in the EU before 15 May 1997, when the first Regulation on novel food came into force."
To meet this classification there are several factors that must be adhered to:
Firstly, the food must be safe for consumers.

Secondly, it must be correctly labelled and free from misleading content.

Thirdly, if meant to replace another food, the novel food must not lead to nutritional disadvantages. Due to its recency, foods containing CBD are categorised and regulated as a novel food.
In the UK, the FSA set a deadline of March 31, 2021, for companies to submit valid novel food applications. Those who have done so can continue to trade until the results of toxicology studies are returned. The assessment considers THC and CBD. If THC is higher than the allowable 0.2%, novel food registration will be denied.
With so much to consider in regard to CBD laws in the UK, how can you get what you need while remaining safe and legal?
How to Stay Safe and Legal With CBD in the UK
The Takeaway
CBD just got supercharged- banner gif with mushrooms and cannabis
CBD is completely legal to purchase and use in the UK as long as it contains under 0.2% THC and was produced by approved industrial hemp per the Misuse of Drugs Act. This means that marijuana derivatives, which typically contain more THC than CBD oil, are not legal to purchase, use or possess.
To ensure you gain the benefits of cannabidiol while staying on the right side of CBD laws in the UK, purchase only from a reputable store with UK registration. This way you can enjoy the beneficial properties of CBD without concern for breaking UK or EU law.